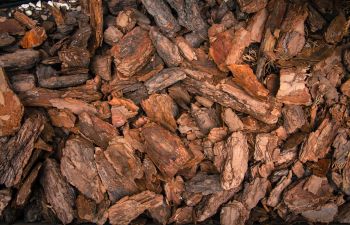 You may believe that leaving an old stump from a fallen tree on your Georgia property is better than investing in stump grinding or removal. In fact, your choices narrow down to investing in professional removal – or infesting your property with all manner of pests that will likely cause widespread damage. One choice is positive and one choice is negative: which will you choose?
Multiple Pest Infestation
Rotting wood from an old stump is a virtual feeding station and breeding ground for multitudes of pests. All manner of wood-boring insects seek out and devour old stumps. And when the stump is gone, they will seek out other nearby wood to devour, like your deck or other wooden structures. Old stumps are havens for damaging insects like termites, carpenter ants and beetles.
Moreover, old stumps are the perfect hiding places for mice, rabbits and other rodents that can find entrance to your home or garage and wreak havoc. Attracted by the stump, they will soon migrate to nearby structures, and require expensive extermination services to remove them and protect your valuable property.
Professional Stump Grinding/Removal
The best way to protect your property from pest infestations is to invest in professional stump grinding or removal. Everlast Stump Grinding serves property owners in the Alpharetta, GA area with two options for getting rid of troublesome tree stumps.
Same-day stump grinding
Complete stump removal
Both are solutions to prevent pest infestation, but each one is different to serve different needs and budgets. Stump grinding provides you with valuable wood mulch that can be used throughout your property, but leaves the underground tree roots intact. Complete stump removal requires the use of excavating equipment to dig up the stump and nearby roots, and also requires refilling the resulting hole and repairing your lawn.
Ask one of our representatives which option would better serve your needs when you call Everlast Stump Grinding in Alpharetta, GA today at 770-885-6862.
Posted on behalf of Everlast Lawns and Landscapes, L.L.C.
4920 Atlanta Hwy Suite 301
Alpharetta, GA 30004
Phone: (770) 480-2695
Email: everlastlawns@aol.com
Monday – Friday: 8:00 AM – 5:00 PM
Saturday, Sunday: Closed