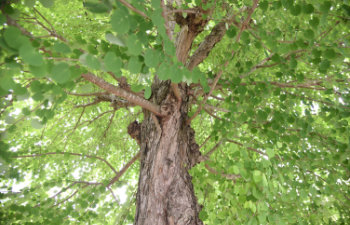 As nature enthusiasts and landscape experts, we understand the value of healthy trees in creating a beautiful and thriving outdoor space. However, there are instances when removing a seemingly healthy tree becomes a necessary decision. At Everest Lawns & Landscapes, we take pride in providing affordable tree removal services in Alpharetta, while always prioritizing the well-being of your landscape and property. Here are some common circumstances in which tree removal may be the best choice.
Safety Concerns and Structural Integrity
While it may seem counterintuitive to remove a healthy-looking tree, there are cases where its structural integrity is compromised. Here are some safety concerns that may warrant tree removal:
Leaning Trees: Trees leaning at alarming angles can be a potential hazard, especially during strong winds or storms. If a tree is leaning towards your home, driveway, or high-traffic areas, it may pose a significant risk.
Multiple Trunks: Trees with multiple trunks growing too close together are at risk of splitting or breaking apart, jeopardizing the tree's stability and posing a danger to nearby structures.
Decay and Disease: Even healthy-looking trees can harbor internal decay or diseases that weaken their structural integrity. If left unaddressed, these issues can lead to unexpected tree failures.
Root Damage: Trees with damaged or diseased roots may lose their ability to anchor themselves, making them more susceptible to falling.
Proximity to Buildings and Utility Lines
Another critical factor to consider when deciding on tree removal is the tree's proximity to buildings, fences, and utility lines:
Overhanging Branches: Trees with large overhanging branches near rooftops can cause damage to shingles, gutters, and chimneys, leading to costly repairs.
Root Damage to Structures: The roots of some trees can infiltrate the foundation of buildings or cause damage to underground utility lines, posing a risk to your property and safety.
Crowding and Competition: When trees are planted too close together, they may compete for resources like sunlight, water, and nutrients, leading to weak growth and potential tree decline.
Tree Health and Long-Term Viability
While a tree may appear healthy on the surface, there are situations where it might not be suitable for the long-term health of your landscape:
Invasive Species: Some tree species are invasive and can outcompete native plants, disrupting the balance of your ecosystem.
Wrong Location: Trees planted in unsuitable locations might outgrow the available space, causing potential damage to property or requiring frequent pruning.
Species Incompatibility: Certain tree species may not thrive in your specific climate or soil conditions, leading to continuous struggle and reduced longevity.
Affordable Tree Removal Services in Alpharetta
At Everest Lawns & Landscapes, our certified arborists and experienced team can assess your trees' health and structural integrity, helping you make informed decisions regarding tree removal. Our affordable tree removal services in Alpharetta are carried out with the utmost care and safety, ensuring minimal impact on your landscape.
Remember, while the decision to remove a healthy tree may seem difficult, it is crucial to prioritize the safety and long-term well-being of your property and loved ones.
If you have concerns about a tree on your property or wish to explore our affordable tree removal services, reach out to us today for a comprehensive assessment and personalized solutions.
Posted on behalf of Everlast Lawns and Landscapes, L.L.C.
4920 Atlanta Hwy Suite 301
Alpharetta, GA 30004
Phone: (770) 480-2695
Email: everlastlawns@aol.com
Monday – Friday: 8:00 AM – 5:00 PM
Saturday, Sunday: Closed