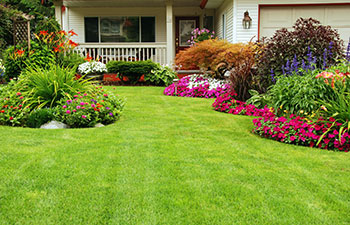 There are many reasons to love fall. While football and pumpkin lattes certainly top the list, it is the vibrant autumn colors outside our windows that truly define this favored season of the year. Beyond the changing leaves on your backyard trees, you can also plant fall annuals to give your landscape a boost of color. Annuals are flowers whose life span only lasts one year or one growing season, so they need to be replanted each year.
Just like other flowers, fall annuals can increase your home's curb appeal and add beauty through the colder months of the year. These flowers are also easy to maintain and they can be planted at any time of the year.
Which fall annuals appeal to you? Which ones suit your landscape design best? Here are some popular choices in fall annuals that promise vibrant beauty while also remaining durable through cooler climates:
Pansy – very hardy and versatile with a vast range of bright colors
Dianthus – eye-catching color with appealing fragrance
Celosia – flame-like plumes of petals and easy to care for
Osteospermum – also known as the African Daisy
Petunia – thrive better in cold than they do in warm weather
These fall annuals offer a rainbow of colors and a wide range of sizes and shapes to choose from. At Everlast Lawns & Landscapes, we welcome the opportunity to enhance your landscape with fall annuals and other design elements that can boost your outdoor enjoyment this season. Contact our Alpharetta lawn experts today.
Posted on behalf of Everlast Lawns and Landscapes, L.L.C.
4920 Atlanta Hwy Suite 301
Alpharetta, GA 30004
Phone: (770) 480-2695
Email: everlastlawns@aol.com
Monday – Friday: 8:00 AM – 5:00 PM
Saturday, Sunday: Closed